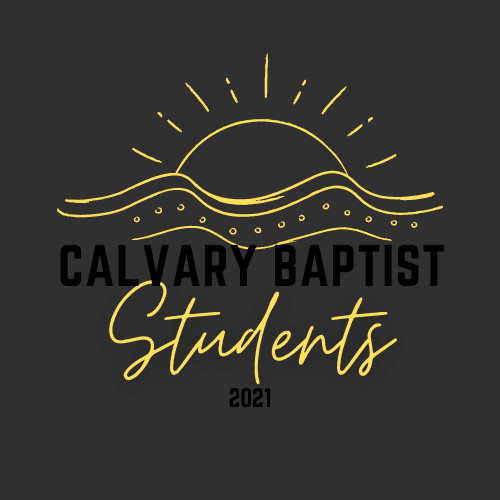 Mission
Our aim at CBC Student Ministries is to build a community of teens and young adults who intentionally seek God in their day to day lives. We wish to create a safe and welcoming space where we can grow together and help disciple each other before stepping out into the world.
Please join us for our weekly Youth Group nights Sunday evenings from 6:30 pm - 8:00 pm
Student Ministries Covid-19 Statement
2020 brought a variety of challenges including Covid-19. It is the standing of CBC Student Ministries that we will respectfully follow the guidelines of the CDC and Governor Kate Brown. This is not a political statement but a biblical statement. Romans 13:1-2 ESV, "Let every person be subject to the governing authorities. For there is no authority except from God, and those that exist have been instituted by God. Therefore whoever resists the authorities resists what God has appointed..." As followers of Christ we are commanded to respect the authority God has put in our lives. The only time we go against authority is when what they tell us to do disobeys God.
Covid-19 Youth Gathering Rules
Please do not come to Youth Group if feeling ill or have any Covid-19 Symptoms (Discuss with Director about seasonal allergies)
No sharing food or drinks
Weekly Student Gatherings
Sunday Youth Group
6:30 pm - 8:00 pm - Youth Group Night
Food, Games, Relational Discipleship, fun and more....
Planned Future Events
Upcoming Events
Fall Kick-Off - 9/12
Halloween Party - 10/24
Wear a Costume!!!
Thanksgiving Party - 11/28
Christmas Party - 12/19
Summer Events
Shaping the Next Adults
We are always looking for volunteers to help in our Youth Ministry. If you love working with children OR you are not sure but want to help in someway, we have many ways of helping that fit your spiritual gifting. If you would like to help please follow these steps"
Talk with the Children's Education Director - Mike Maerzluft via text/call at 760-953-0776. Or you can email him at cbckids@cbcsalem.com
Fill out our Volunteer Form (link below)
Background Check
After those steps are completed Mike Maerzluft will get you plugged in as soon as possible.
Social Media